Dwapara Press Bookstore.
How to browse and buy in this discount bookstore: Follow the links on this page to read reviews and investigate your options for purchasing any of the featured books. To look at other books, click the "Back" button to return to this page, and repeat the process.


Metaphysical Bookshelf

In Search of the Loving God (List price $16.95)... Purchase options:
I spend part of my year overseas, and when overseas can only ship ebooks. I am back in the USA now, however, and will be until further notice, so I can ship hard copies of the book. I offer the following packages:

For $16.00 I will email you a .pdf ebook of In Search of the Loving God for you to read now, and, I will ship you an actual copy of the book by Media Mail to U.S. addresses within a few days. You get to keep both copies. Or, the ebook alone can be bought for just $10.00. For details of these offers click here.

Or:
Browse book and read from two complete chapters before deciding to buy
Return to the Home Page of this site to learn more about the book

From the bibliography of In Search of the Loving God:
A Return To Love by Marianne Williamson
The Gnostic Gospels by Elaine Pagels
The Dead Sea Scrolls in English by G. Vermes
Bhagavad-Gita, The Song of God by Sw. Prabhavananda and C. Isherwood
Woman As Healer by Jeanne Achterberg
Jesus Lived in India by Holger Kersten


In the same subject area as In Search of the Loving God:
Stealing Jesus by Bruce Bawer





Self-Help Bookshelf:
If Life is a Game, These are the Rules by Cherie Carter-Scott
The 9 Steps to Financial Freedom by Suze Orman

Sailing Bookshelf: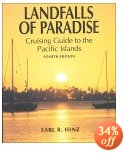 Landfalls of Paradise: Cruising Guide to the Pacific Islands by Earl R. Hinz Earl's territory is vast - all of the Pacific islands from Hawaii to New Zealand and north into Micronesia. The numerous maps should prove useful for orientation and could save you a bundle on official charts (although the author and publisher disclaim any responsibility for errors). There's lots of useful 'passage planning', yacht entry, weather, and public holiday information here. Landfalls of Paradise is a basic reference work every Pacific sailor will want to carry aboard. -- from an amazon.com reader review.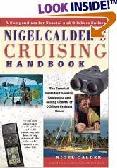 Nigel Calder's Cruising Handbook The most comprehensive and helpful guide ever written for selecting and equipping a cruising sailboat. Whether you're a coastal or offshore cruiser, you'll find your most pressing concerns treated with the know-how that makes for skillful, confident cruising in Nigel Calder's Cruising Handbook. The author -- one of the most respected marine how-to authors on either side of the Atlantic, and author of the universally admired Boatowner's Mechanical and Electrical Manual, -- walks you through all key technical and practical aspects of modern cruising systems and equipment, providing you with a summary of the skills necessary for safe, enjoyable sailing. -- from an Amazon.com editorial review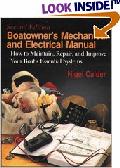 Boatowner's Mechanical & Electrical Manual by Nigel Calder Do yourself a favor: if you own a boat, you should also own the Boatowner's Mechanical & Electrical Manual. Written in a simple, accessible style, the Manual is aimed at helping the nonexpert solve problems in marine systems--think of it as a friendly mechanic. Author Nigel Calder explains how the systems work, helps you troubleshoot and identify problems, and presents clear and concise instructions on how to repair them. Best of all, Calder also offers helpful advice on how to prevent future system failure. Absolutely indispensable for boat owners. -- M. Stein, from an Amazon.com editorial review.

Music Bookshelf: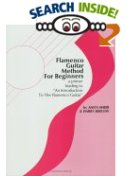 Flamenco Guitar Method for Beginners by Anita Sheer, Harry Berlow I have not formally had any guitar lessons or courses before buying this book. . . At first I was worried that this book doesn't have tablature to accompany it. But once I started studying it, I was amazed with the ease with which it goes through the lessons. It teaches basic notes string by string. I'm now half way through and I have learned so much. This is a very good practice book for people starting in guitar and flamenco specially. -- from an amazon.com reader review.

Other books:
The Party's Over by Richard Heinberg
To Kill a Mockingbird by Harper Lee
Soul Purpose Astrology by Margaret Koolman
The Everything Astrology Book by Trish MacGregor
After the New Economy by Doug Henwood
Handbook of Northwestern Plants by Gilkey & Dennis
Plants of the Northwest Coast by Pojar & Mackinnon
Regional Guide to the Pacific Northwest by National Audubon Society
Representing yourself in Court by Bergman, et al
How to be your own Lawyer by Robert W. Schachner
---
Dwapara Press Bookstore.
. . . . . . . . . . . . . . . . . operates

<!td>Notice<!/td>
Search Amazon.com
If you wish to search for any of the 2 million books in the Amazon.com catalog, please use the form below. Type an author's name, title or subject words, and you will go directly to that search result at the Amazon.com internet bookstore.
Browse Amazon.com
To go to the Amazon.com homepage, including its new Music Store, offering discounts on CD's, click here:
.....


A Message from Amazon.com
---